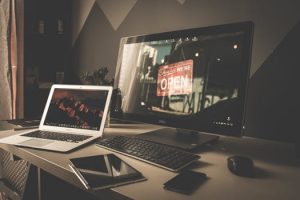 Starting a business can be one of the most exciting things you do in your life. You have a great idea and you have figured out a way to make money with it. So let's get things going!
Fire! Aim! Ready!
Slow down. Some careful thought, foresight, and planning will go a long way to increase your chances of success. A methodical plan of action will help you to fulfill your dream of being your own boss and running a successful business. The steps below are the start to a basic action plan for the beginning stages of your business.
Prepare a Business Plan to clarify your marketing, management, and financial plans. While this task may seem unnecessary and even daunting, especially if you have never seen a Business Plan, this one thing alone will do more to help your business succeed than anything else you can do. A well-thought out Business Plan will help you to crystalize your motives for starting this business, who your competitors are and how you will compete with them, and how much money you will need until the business becomes profitable. (The elements of a solid Business Plan will be detailed in my next blog post.)
Determine how much capital you need to take you through the first two years of business. Following the steps of a sold Business Plan will help you consider all the different factors in projecting cash needs. Identify your sources of capital, whether they include your own savings, partner investments, or loans.
Select a business location. Some businesses can be run from your home or a small office, others might need industrial space, and still others will need a retail-type site. If your business is in the third category, selecting a location is the second most important thing you do. Your location will affect not only the quantity and quality of traffic that passes each day, but different cities have very different taxes, regulations and licensing requirements that should be considered.
Select a business structure that best fits your needs by evaluating tax advantages, legal exposure, and ease of compliance. Whether you operate as a Sole Proprietor, a Limited Liability Company, or a Corporation is entirely your choice, but each structure has different filing and tax aspects that need to be considered. You can consult with a general business attorney, a CPA, or a seasoned accountant to help you with this decision.
Register your business name or trade name. If you are going to operate as a Sole Proprietor, you should register a DBA (doing business as) with your state. If you plan to operate as an LLC or a corporation, you need to verify that your chosen name is not already taken and then it must be registered with the state. When choosing a name, think about whether you plan to have a website and check to see if the matching domain name is available. You might also need to consider trademark possibilities, in which case you need to check with the U.S. Patent and Trademark website.
Register with the IRS to obtain an EIN (employer identification number).
If you expect to collect sales tax from customers, you will need to apply for a sales tax permit from your state.
If you will have employees, you need to register with your state for income tax withholding.
Find out if the city or township in which your business resides requires any kind of business licensing.
Open your business bank account. You will need your EIN and a copy of your Articles to do this. When selecting a bank, consider the convenience of branch locations as well as fees and charges assessed to your account.
These steps may seem daunting, but a seasoned business professional can help walk you through these tasks to make sure you start your business the right way.